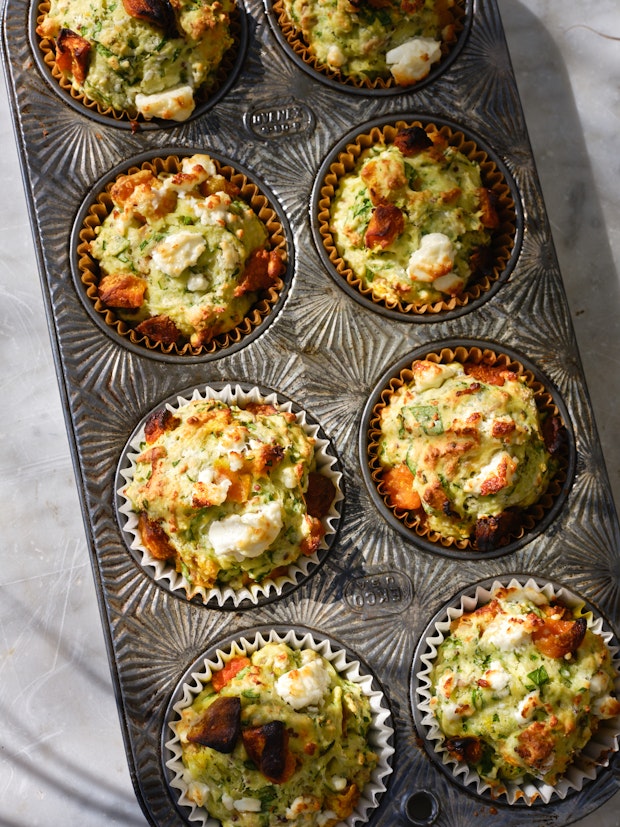 I think this article of lifestyle it's interesting. If you like it comment it. I'll hope enjoy it.
I originally highlighted this recipe in 2010, and revisited it last week. So good! You all know by now, I love self-published cookbooks. Particularly ones with a strong point of view, thoughtful design, and inspired recipes. In that spirit, I have a gem to share with you this afternoon. It is a light-hearted little cookbook titled Martha Goes Green, created by a media-savvy trio of friends in Melbourne, Australia. The book includes a recipe for these sunflower seed and spinach-flecked pumpkin feta muffins. Savory muffin fans, you know who you are, these don't disappoint.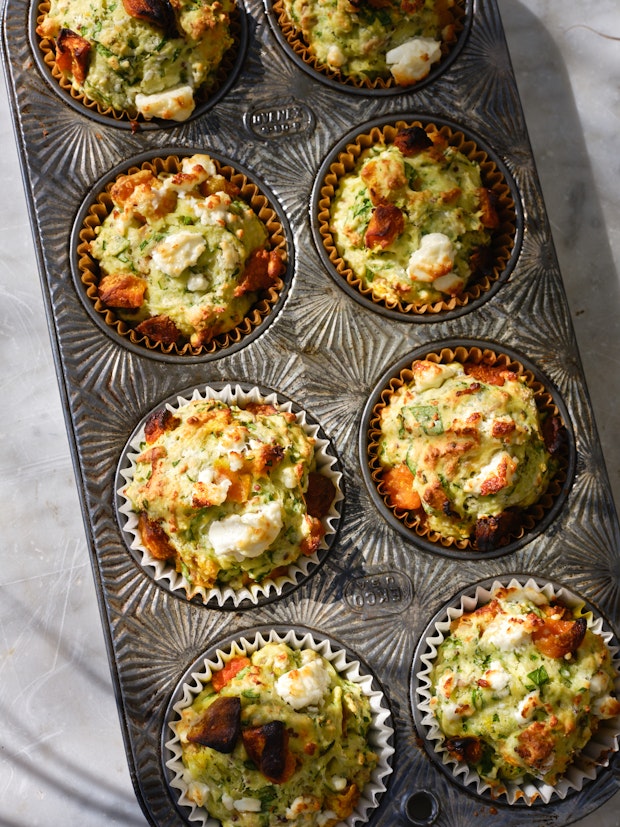 When I spent a month traveling around New Zealand a few years back, it became clear that New Zealand is the land of the A+ muffin. Scones too, but muffins in particular. There were lots of savory versions to choose from, but my favorites always had winter squash in them. If this book is any indication, I suspect Australia might be similar. Anyhow, these muffins are exactly the sort of thing I crave and remember from that trip. I love the kick of black pepper here, and the blend of cheese. It's not quite pumpkin season here, so I substituted butternut squash. But really, just about any winter squash will do.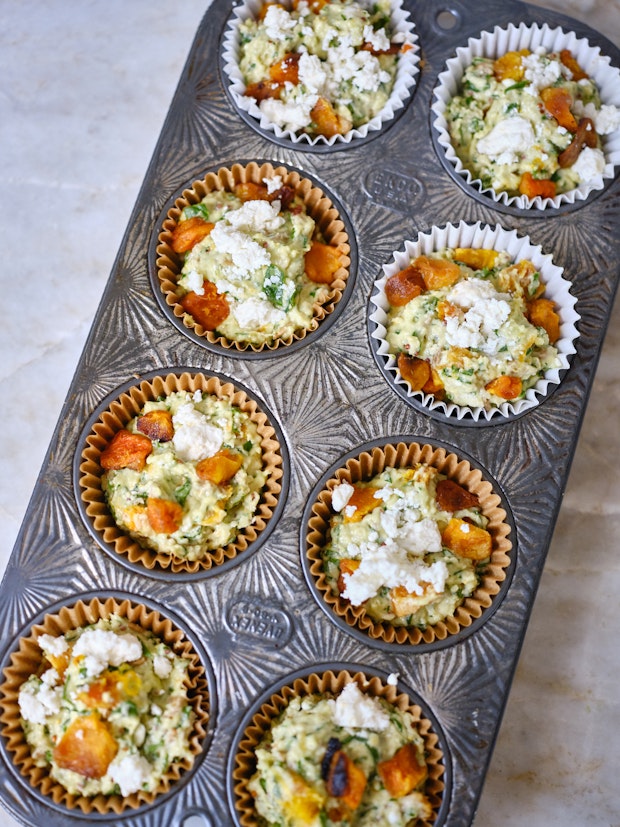 As far as the specs of the book go, Martha Goes Green is a collection of about fifty vegetarian recipes. It is just shy of 100 pages, spiral-bound and printed on recycled paper using vegetable based inks. Nearly all of the recipes have been photographed, and the book is punctuated with adorable illustrations by Jessica Honey. The recipes have an accessible, achievable vibe to them and I have the vegetarian pho, satay curry, stir fried noodles, and lentil mushroom moussaka earmarked to try next. The book doesn't seem to be available anymore (it has been over a decade), but you can still check in on some of the recipes here and here on Rosie's site.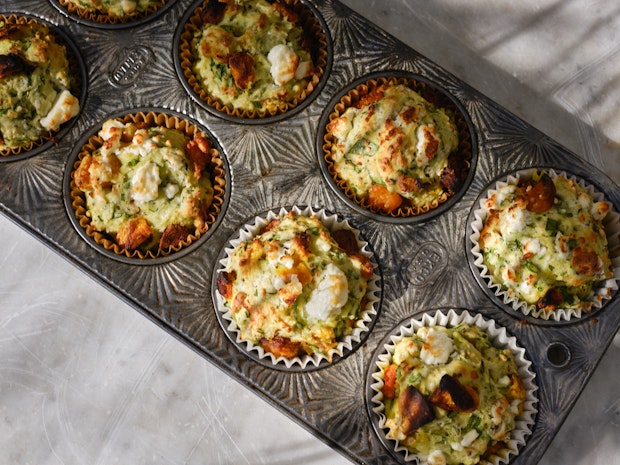 Other things to know about these muffins from people who have baked them over the years:
Michele says, "I froze a bunch, so wanted to let you all know they freeze well. And, while this is probably obvious, they need to be stored in the fridge. I forgot they weren't "regular muffins" and just left them in a container on the counter and the cheese went bad." Julia noted, "I only had fresh dill instead of the parsley and asiago in place of the parmesan. Was still really tasty." There are a bunch of other ingredient swap suggestions in the comments along with people reporting back on gluten-free and vegan versions!
Continue reading Seeded Pumpkin and Feta Muffins on 101 Cookbooks
This is a contribution of Gustavo Mirabal Castro. You can get a better life
From 101 Cookbooks https://ift.tt/2wzij8e
February 7, 2020 at 07:17PM